Monday, July 17th, 2023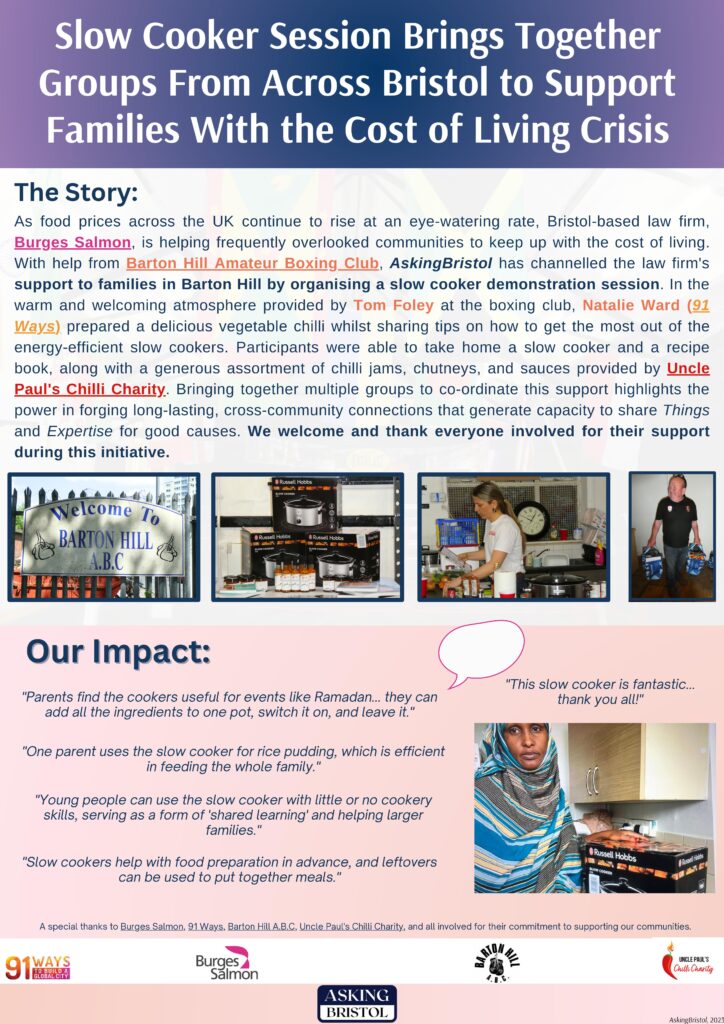 ---
We are excited to bring you news about a successful event hosted by AskingBristol and Barton Hill Amateur Boxing Club, in collaboration with 91 Ways, Burges Salmon, and Uncle Paul's Chilli Charity.
The event provided food education, slow cookers, and food provisions, courtesy of funding allocated by the Burges Salmon Charitable Trust and products produced locally by Uncle Paul's Chilli Charity.
Natalie Ward, 91 Ways, was on hand with her excellent culinary skills to provide a tasty meal during the event which was concluded with attendees taking home their own slow cooker, an assortment of food products, and a recipe book to help them get started!
The event was a huge success, and we extend our sincere gratitude to all our partners helping us create a community event for members of the local area.
Bristol JSNA recently published a report on food insecurity in Greater Bristol – you can read the report here.
Find a downloadable PDF version of this story below: