Featured Image: Sunset at Sea after a Storm, Francis Danby
AskingBristol relies on the beneficence of the region's volunteers, charities, individuals, and businesses going the extra mile to create stronger, lasting connections.
We extend our gratitude to everyone involved in helping Bristol's third sector fulfill its potential.
---
A historic and globally-renowned academic institution, the University of Bristol's support for AskingBristol has been present from an early stage in our growth.
With social challenges and issues on the rise, including the cost-of-living, inflation, and Bristol's housing crisis, the University are keen to explore ways to better embed themselves into the social fabric of the region. AskingBristol welcomes the University's dedication to realising greater civic engagement and utilising the skills, talents, and resources of its students and faculties to make Bristol a better place for everyone. Much of this work orients itself around the developing Third Sector.
Particular thanks is extended to the Professional Liaison Network who have funded research-based internship opportunities for undergraduate students in collaboration with AskingBristol. The University have demonstrated their commitment to ensuring lasting partnerships between themselves and the City's organisations.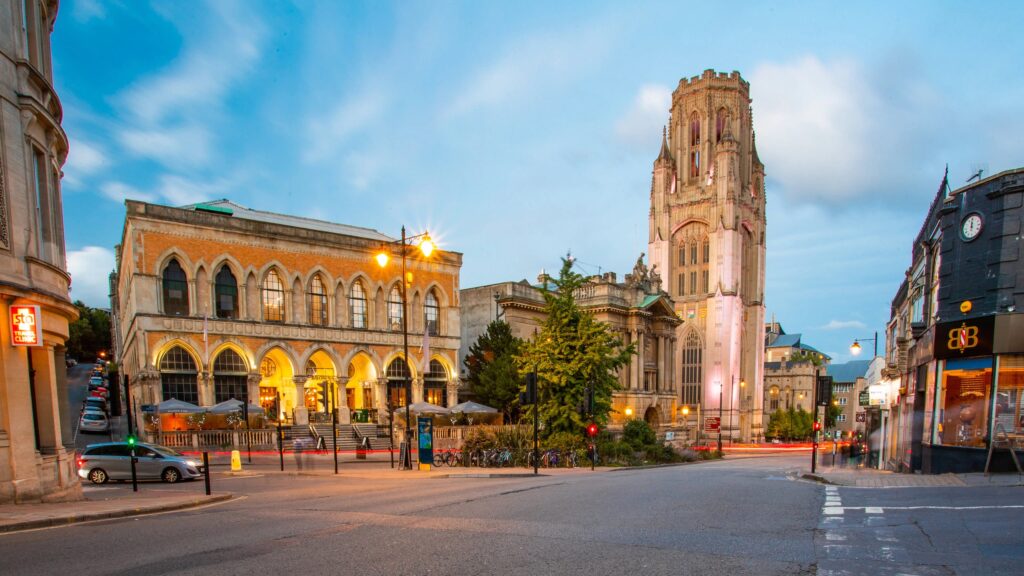 ---
An internationally-renowned law firm providing a multitude of services, Burges Salmon has a strong reputation for community engagement and giving back to the city of its origins.
The firm interacts with local people in a variety of ways, with a particular emphasis on promoting welfare and access to opportunities amongst young people. Burges Salmon also provides frequent funding to worthy causes and initiatives through the Burges Salmon Charitable Trust.
An ambitious and sustainable organisation with an excellent grasp on modern legal and social affairs, AskingBristol is pleased to partner with the firm in supporting charities and voluntary groups in Greater Bristol.

---
180 DC provides consulting support to non-profit organisations, by using the pool of world-class educational talent to create solutions to societal problems.
A renowned organisation, operating in over 30 countries worldwide, with the Bristolian branch being a particularly coveted cog in the machine.
The University of Bristol team has completed over 100 projects to date – the ambitions and motivations of the individuals at 180DC align closely with what the AskingBristol model aims to achieve – that is, in a broad sense, to ensure equal accessibility to resources and expertise at all levels of the third sector chain.
To discover more on 180DC and their work, follow the link to their website.
---
AskingBristol has been fortunate enough to develop a partnership with 91 Ways, spearheaded by Founder, Kalpna Woolf, (also CEO of BeOnBoard). Kalpna has received various high-profile awards recognising her commitment to community-based work. She is also a Governor and Visiting Professor at the University of the West of England.
91 Ways' core purpose began with uniting the 91 language groups and communities based in Greater Bristol through good food and activities – building bridges whilst doing so.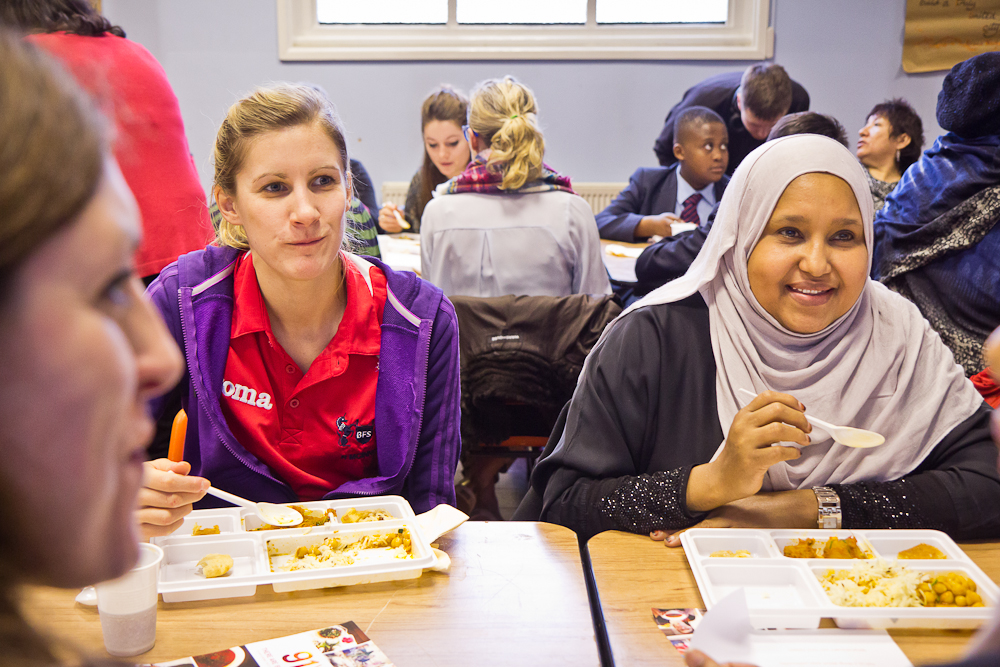 Learn more about 91 Ways and their terrific work on their website and official platforms.
---
Overseeing the safety of the region, Avon and Somerset Police have previously worked with AskingBristol on various occasions with respect to community-based work.
Currently led by Chief Constable Sarah Crew (appointed November 2021), Sarah has championed the promotion of diversity within the force, as well as playing an integral role in the development and implementation of Operation Bluestone in sexual assault prevention and awareness.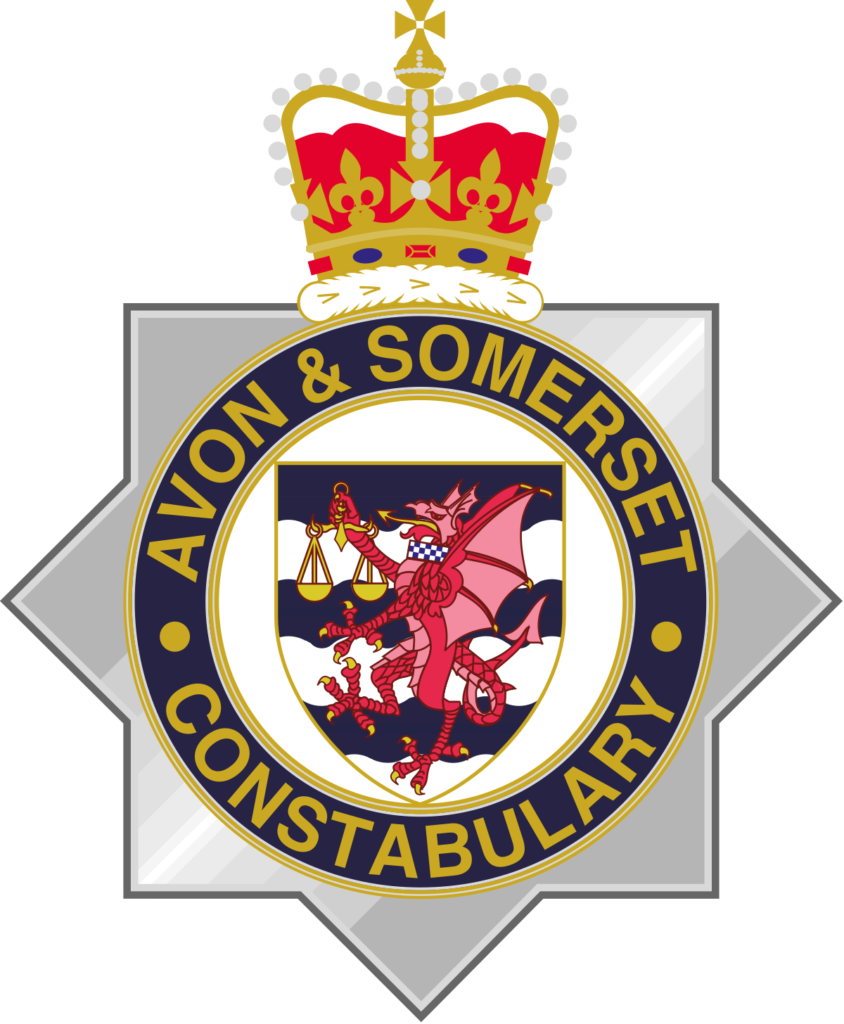 Learn more about the force and their work here.
---
A respected and committed member of Bristol's voluntary community, Naseem is the Founder of Bristol Curry Club and Chief Executive Officer at Projects Against Plastic
His work primarily revolves around the promotion of social welfare in the minority ethnic communities and environment awareness and conservation. He has excellent relationships with various language groups in Greater Bristol and has provided valuable support in helping AskingBristol work with Bristol's South Asian restaurant community.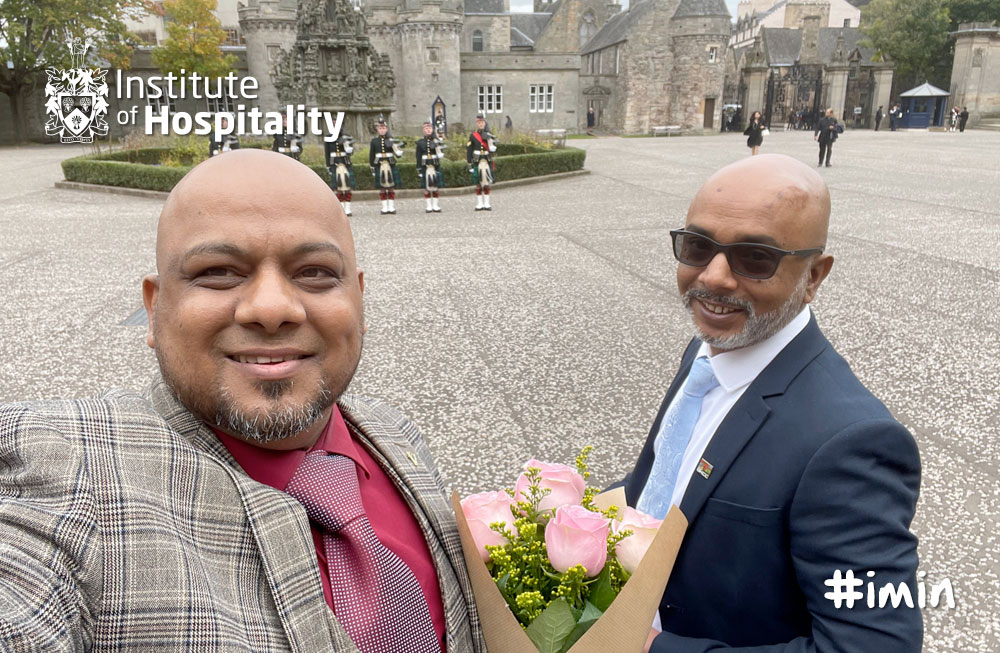 Naseem (left) was recently part of a cohort of campaigners invited to Holyrood Palace for King Charles III for his first reception as monarch.
The audience discussed topics relating to environmental and social issues regarding the British South Asian communities.
See more here.
---
Founded in 1770, the Bristol Law Society (BLS) is the oldest legal community of its nature in England. BLS provides a range of services, with ties across Bristol and Bath.
It is parent to the Bristol Legal Sector Community Engagement Group (BLSCEG), chaired by former Burges Salmon Managing Partner (and friend of AskingBristol), Peter Morris; the BLSCEG conduct various charitable and voluntary activities across the region in regard to promoting fair and just practice of the legal profession and beyond.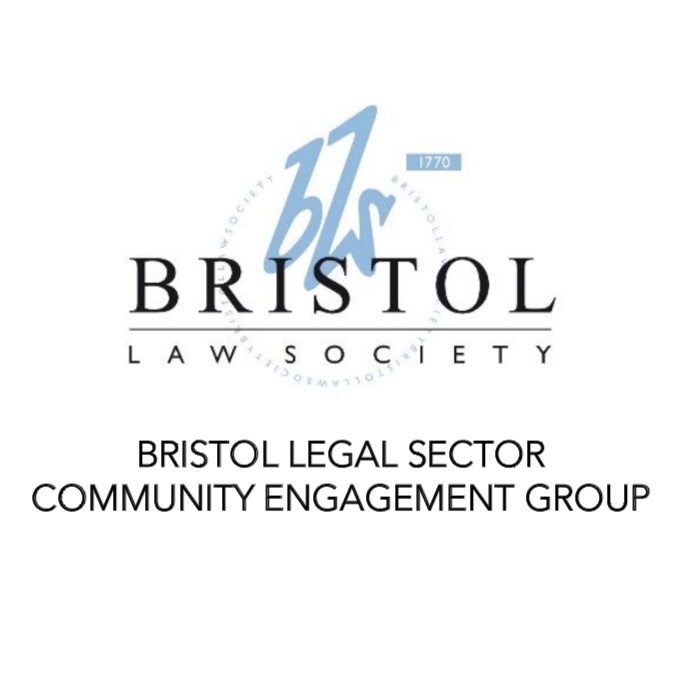 Learn more about their work on their official website.
---
Discover more on the work of the High Sheriffs of Bristol via the website.
---
Professor Martin Parker
Martin is a Professor of Organisation Studies at the University of Bristol's School of Management and has been a vital academic and research-oriented contributor to the development of the AskingBristol project.
Martin was a lead for the Bristol Inclusive Economy Initiative and a Distinguished Fellow of the Schumacher Institute and is an established author on his field of study.
To read more on Martin's work, click here.
---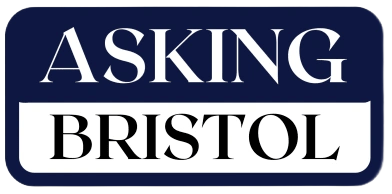 ---